The UNDP Ridge to Reef and the UNEP Integrating Water, Land and Ecosystem Management in Caribbean Small Island Developing State (IWECO) project are jointly implemented projects stationed at the forestry department.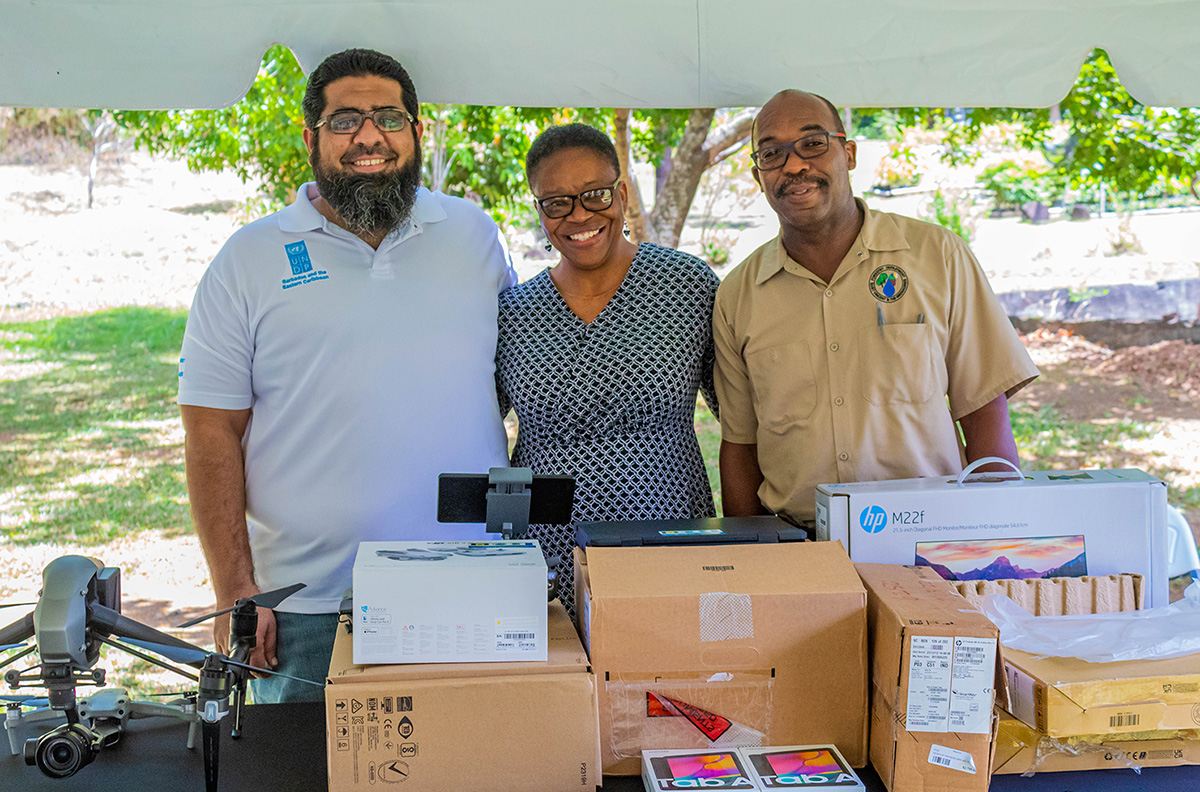 The Ridge to Reef project is focused on biodiversity conservation and reducing land degradation whereas the IWECO project is concerned with the integration of water, land, and ecosystem management in small island developing states. On Thursday, 5th May, 2022, a ceremony was held at the Forestry headquarters to commemorate the official handing over of a copious amount of equipment under the projects.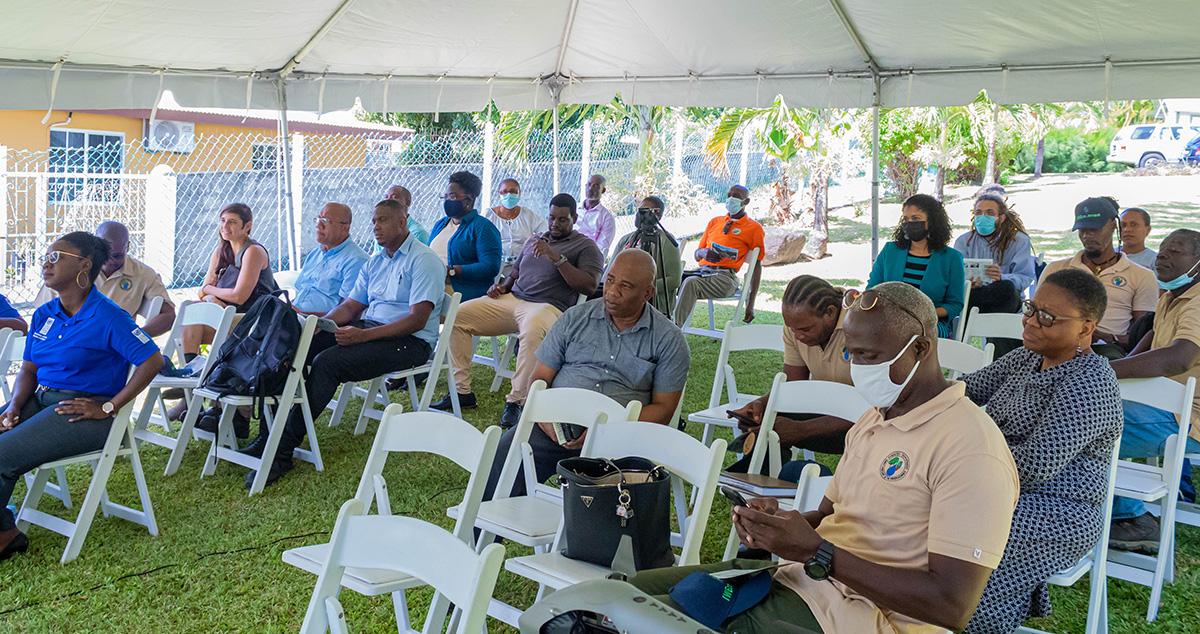 The direct beneficiaries of this donation are the Ministry of Agriculture, Fisheries, Forestry, National Parks, Rivers and Beaches Authority (NPRBA), Central Water and Sewage Authority (CWSA) and the Union Island Environmental Alliance.
Finance & Administration Assistant, Mrs. Annaza Simmons delivered a synopsis of both projects and stated that, despite the challenges encountered, the project team would continue to work diligently to ensure the successful completion of both projects.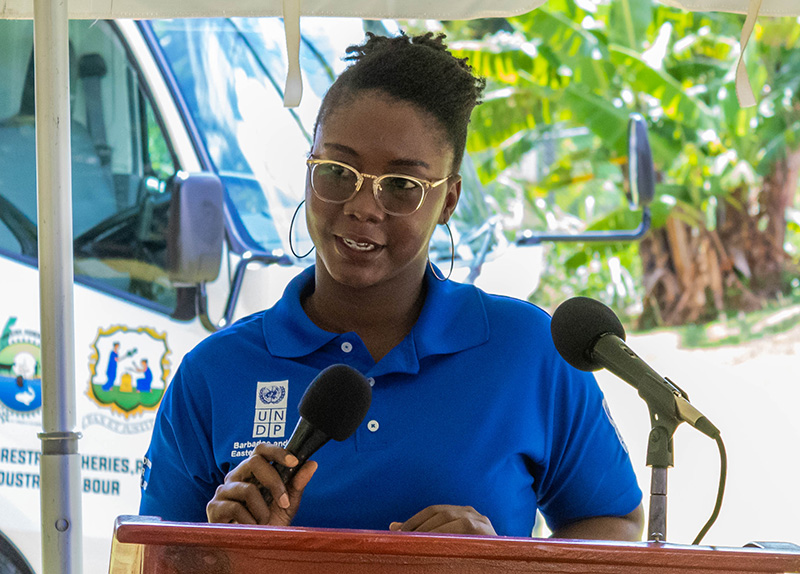 Mrs. Annaza Simmons
Sustainable Solutions Energy and Climate Change (SSEC) Cluster Head, Mr. Mohammed Nagdee pointed out that the ramifications of climate change have led to an increase in natural events such as hurricanes, storms, longer periods of drought etc. which has harshly impacted the agricultural sector. In light of this, ensuring that capacity is strong and technology is available will allow for greater resilience.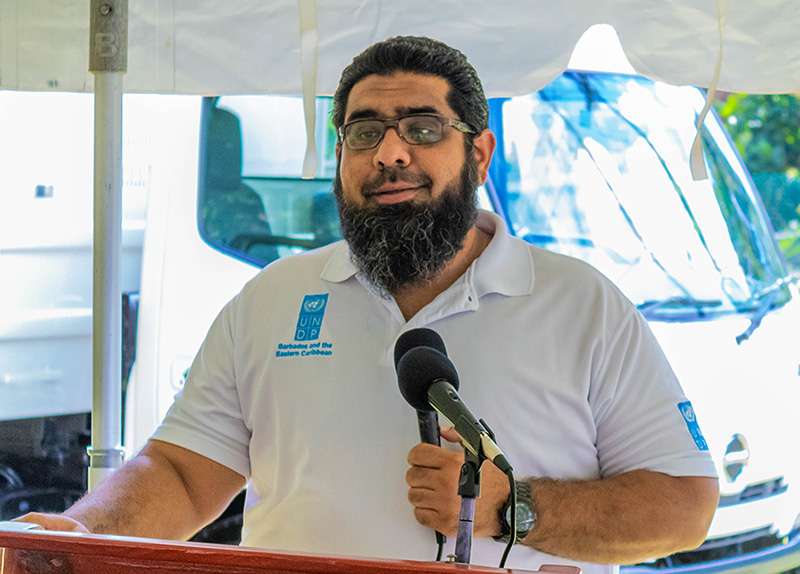 Mr. Mohammed Nagdee
Project Coordinator, Mrs. D'Andre Defreitas highlighted a few achievements obtained thus far:
Provision of drones and tablets along with drone training to the Forestry department and Physical Planning.
Provision dive training and equipment to the Fisheries department.
Provision of water testing quality equipment to the CWSA.
Funding for the Forestry Summer Programme.
Support for the protection of the endemic species, the Union Island Gecko, through the hiring of four (4) wardens to enhance patrol work in Chatham Bay.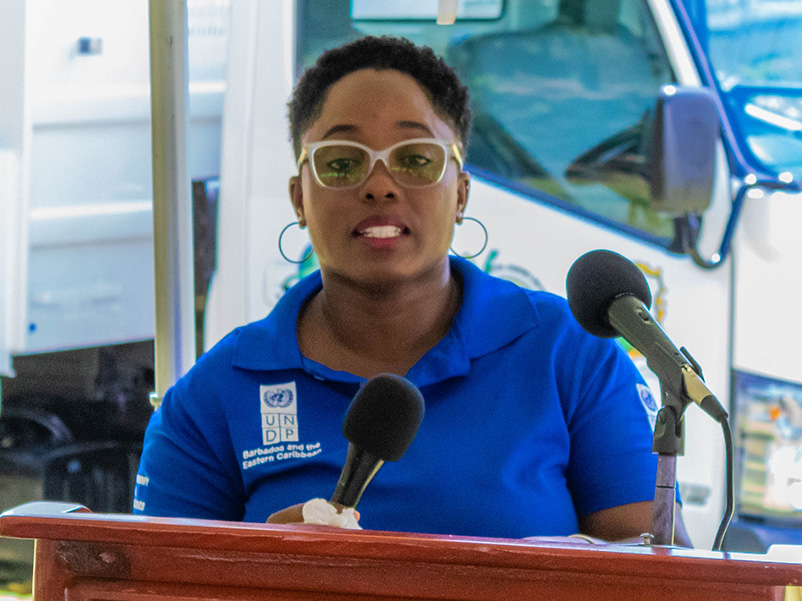 Mrs. D'Andre Defreitas

She hoped for further support as they move into the next phase of the project which is bolstering policy framework and assessment work with stakeholders.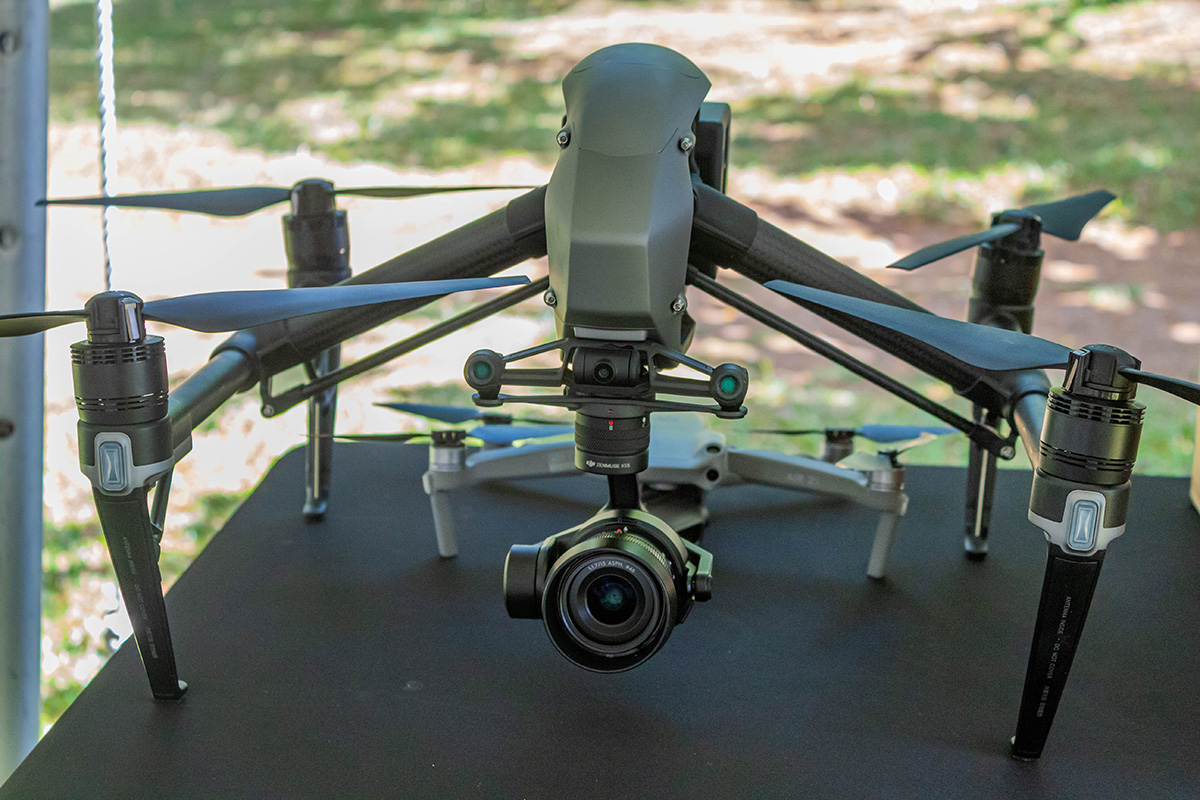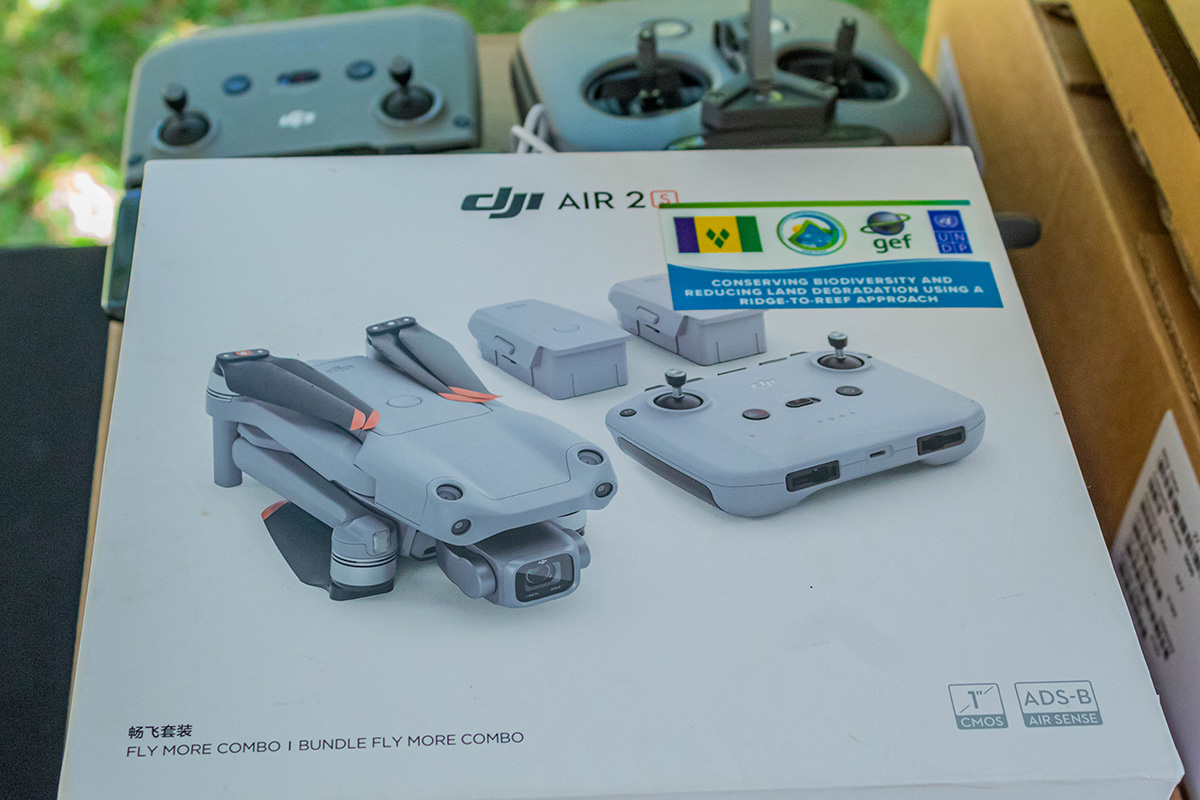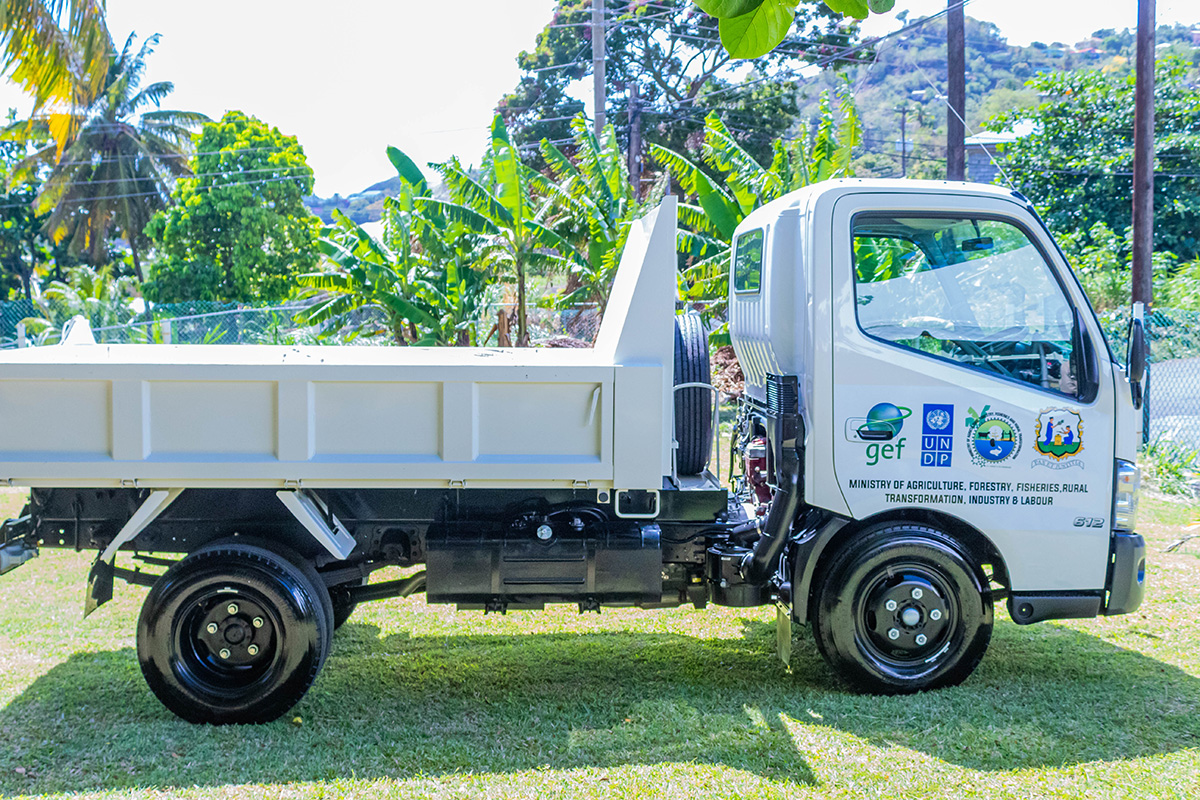 Source: Ministry of Agriculture, Forestry, Fisheries, Rural Transformation, Industry and Labour