The Ministry of Agriculture, Forestry, Fisheries, Rural Transformation, Industry and Labour in collaboration with the Kingstown Cooperative Credit Union Limited have launched the Fleet Expansion Program on Wednesday, 2nd June, 2022, at the Fisheries Conference Room. According to the Minister of Agriculture, Hon. Saboto Caesar, this initiative seeks to advance the cause for diversification in the fisheries sector.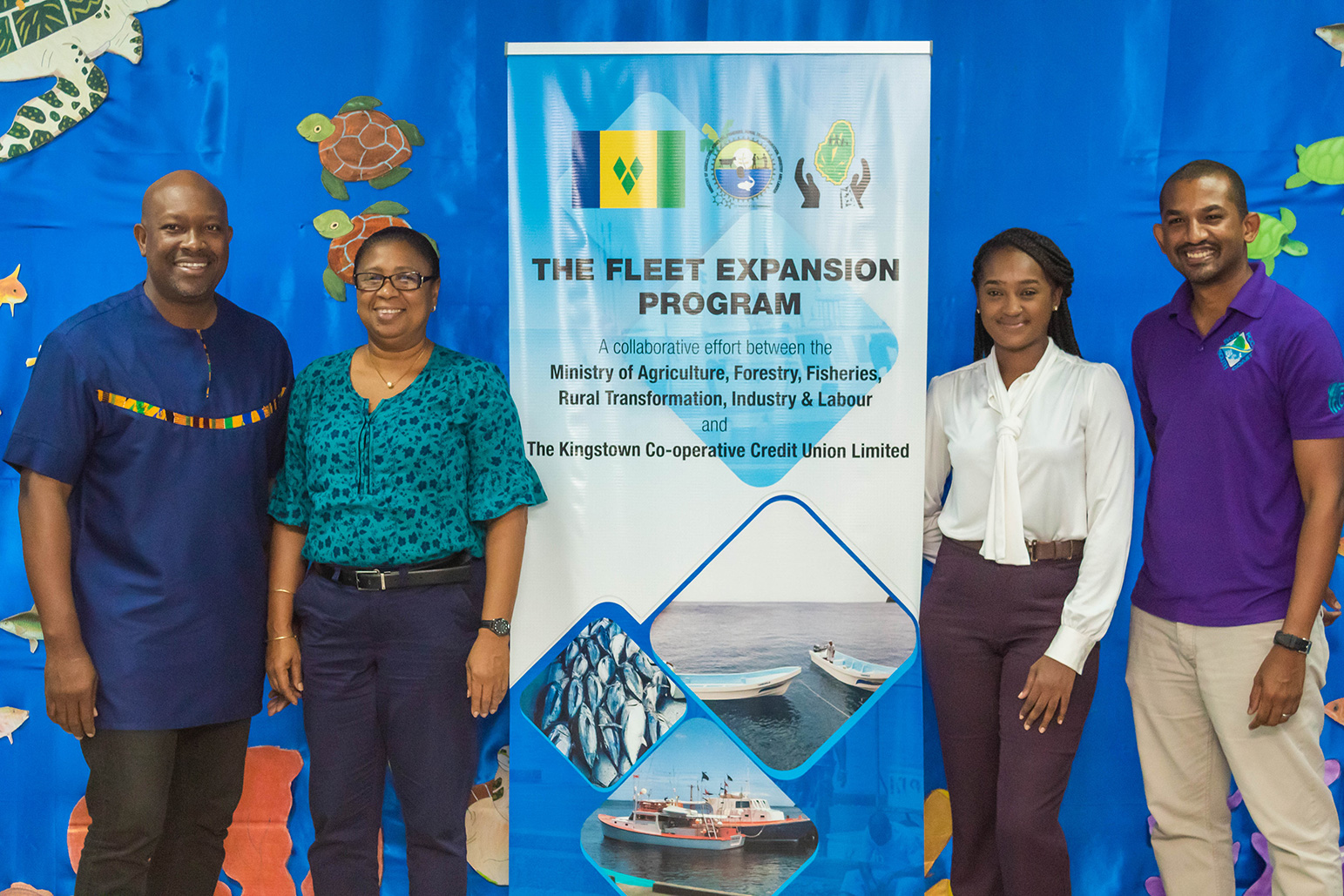 Marketing Officer at the Kingstown Cooperative Credit Union Limited, Ruth Stow, stated that their participation in this collaborative effort will propel the small business sector by injecting capital to boost the fisheries sector. 
Additional consultations and sensitization activities at the community level would take place to better inform persons in the fishing industry about the program and its objectives.
A Memorandum of Understanding was signed on Monday, 9th May, 2022, between several stakeholders including the Government of Saint Vincent and the Grenadines, the Kingstown Cooperative Credit Union Limited, Off Taker (Exporting Companies) such as Ocean Marine Shipping Agencies Limited, Bequia Seafood Company Limited, Union Seafood Limited, Rainforest Seafood and Agriculture Input Warehouse Limited. The National FisherFolk Organization also was included at the signing ceremony. 
SOURCE: Ministry of Agriculture, Forestry, Fisheries, Rural Transformation, Industry & Labour